Group News: 2012 and Archives
<
click here
to go back to Group News Index: 2012 and Archives
Monitor Systems Celebrates its 15th Anniversary
Established as a leading provider of instrumentation and monitoring systems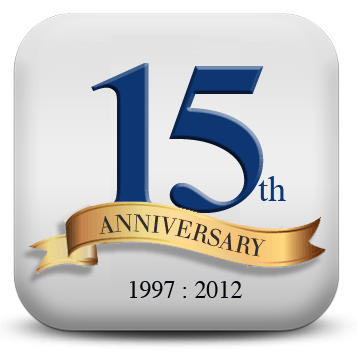 Monitor Systems is very proud to celebrate 15 years of providing Instrumentation and Monitoring Systems to small, medium and multi-national oil, gas, marine and energy industry operators throughout the world.
Over these 15 years, Monitor Systems have expanded to a central engineering base in Aberdeen City Centre, and increased its staff to over twenty.
Monitor Systems realize, every day, that its success is dependent on its clients' success, and we are in very good company as we celebrate our 15 year anniversary.
Monitor Systems would love the opportunity to show you how our engineering services and expertise in Instrumentation and Monitoring Systems can differ from that of our competition. Our employees and engineers have years of experience in our field of operations and can demonstrate a proactive attitude to business, innovation and customer care.
Since inauguration, Monitor Systems has established itself as a leading provider of electrical / electronic instrumentation and monitoring solutions and was recently presented with it's third Deloitte Technology Fast 50 Award for growth.
Monitor Systems specialise in engineering solutions, bop control, anchor monitoring, engine monitoring, ballast control tank gauging, bulk tank systems, rpd rack phase differential monitoring, technical source and supply, typical sourcing challenges, technical evaluation, procurement and supply, installation and commissioning, spares and consumables, specialist partners products, reverse osmosis water makers, meteorological heli deck monitoring, load measuring and monitoring, wireless web enabled camera monitoring systems and drilling data acquisition systems.
Please explore our website and contact our office to discuss how Monitor Systems and its Business Partners can help your company or organization succeed.