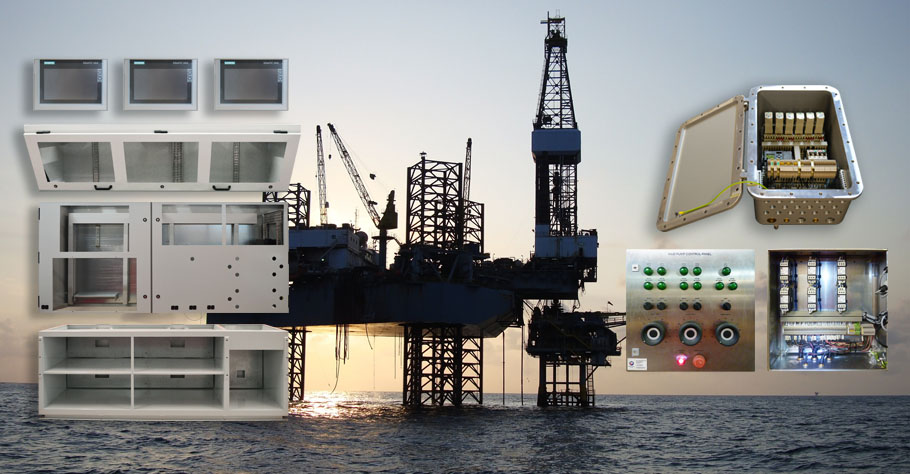 Monitor Systems designs, builds, installs and commissions monitoring systems and instrumentation in compliance with key industry standards
Monitor Systems are an ISO 9001 certified company with an outstanding reputation for quality of work, project management and on-time deliveries.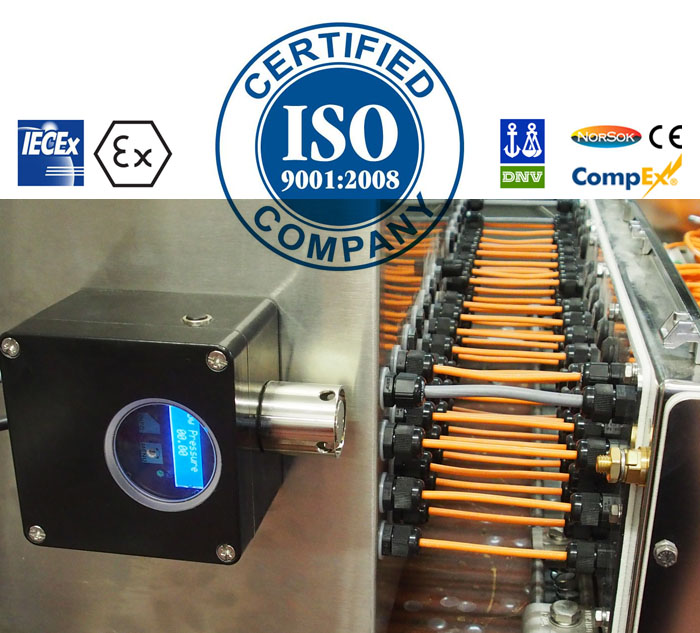 As we control all of our key processes in-house, we are able to offer a level of quality assurance and reliable deliveries that our competition simply cannot. Aside from meeting industry benchmarks for quality, at Monitor Systems quality has culture embedded in our staff, who take immense pride in the quality of what we produce. Our personnel have had exposure to many facets of the Industry, we understand the implications of quality issues in the oil and gas environment.
ATEX: As of July 2003, organisations in the EU must follow the directives to protect employees from explosion risk in areas with an explosive atmosphere.
Monitor Systems are suppliers of ATEX certified products, including pressure switches and transducers, level and flow switches and also custom made level and temperature switches and sensors etc. The ATEX mark signifies that equipment is suitable for use in hazardous environments with a potentially explosive atmosphere. All products have undergone rigorous testing and carry the necessary ATEX certification and labelling.


IECEx: The objective of the IECEx System is to facilitate international trade in equipment and services for use in explosive atmospheres, while maintaining the required level of safety. (Ex) areas can be known by different names such as 'Hazardous Location', 'Hazardous Areas', 'Explosive Atmospheres', and relate to areas where flammable liquids, vapours, gases or combustible dusts are likely to occur in quantities sufficient to cause a fire or explosion.

CE Marking: Systems and assemblies manufactured at Monitor Systems are in compliance with the relevant EU Directives and where applicable they are CE marked. ATEX is the key directive governing hazardous and explosive area equipment and we ensure it's applied to products where required.



Third Party Testing & Product Certification: Monitor Systems ensures to comply with NORSOK, DNV, LLYODS, ABS etc requirements. Monitor Systems has many years proven experience in third party testing and certification to relevant industry / country standards.
CompEx: The CompEx Scheme is now the global solution for validating core competency of employees and contract staff of major users in the oil & gas sectors, both with offshore and onshore activities. Based on BS EN/IEC 60079-14 / 17, CompEx is used as a global solution for validating competency of personnel working in an explosive atmosphere. All of our engineers and offshore technicians are trained and qualified to CompEx to assemble, install and commission systems and engineering assemblies in an explosive atmosphere.
Benefits: