Drilling DAQ & Instrumentation systems for Drilling Rigs
Elevate your drilling rig's performance and efficiency with Monitor Systems, an industry leader in cutting-edge drilling Data Acquisition Systems (DAQs). We specialize in delivering top-of-the-line, customized DAQ solutions specifically designed for drilling operations, revolutionizing the way you collect, analyze, and utilize critical drilling data.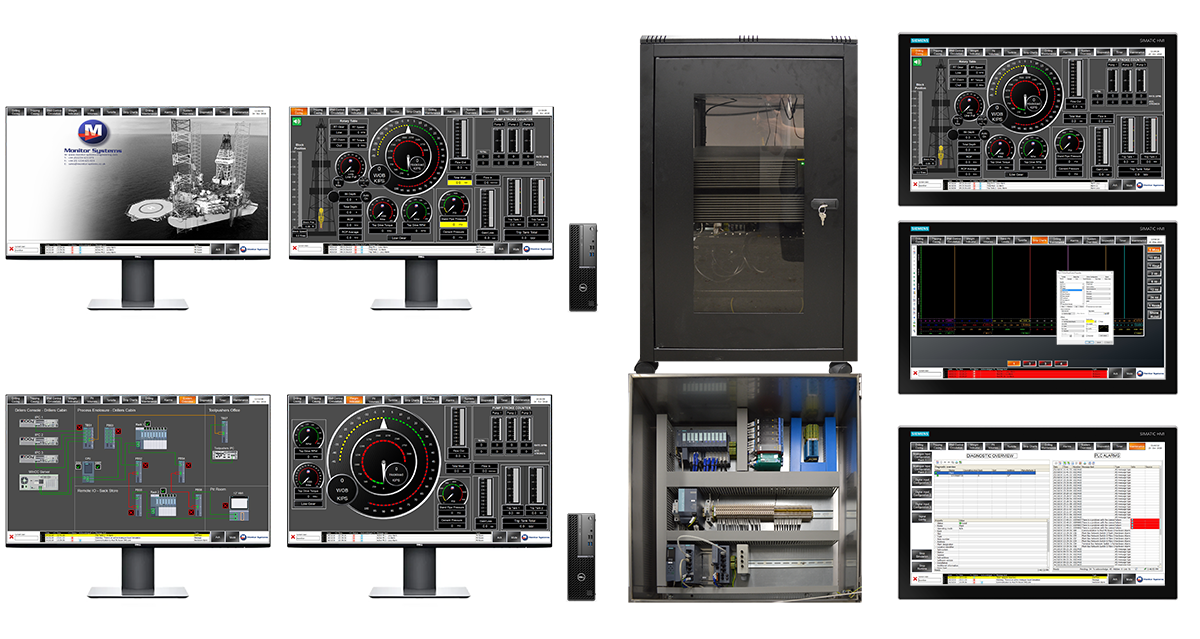 Precision Data Acquisition
Our advanced DAQ systems, integrated with Siemens PLCs, ensure unparalleled precision in capturing and processing drilling parameters. From hook load and rotary torque to mud pump strokes and drilling fluid properties, our solutions provide highly accurate and reliable data, empowering you to make informed decisions in real time.
Customized Monitoring Solutions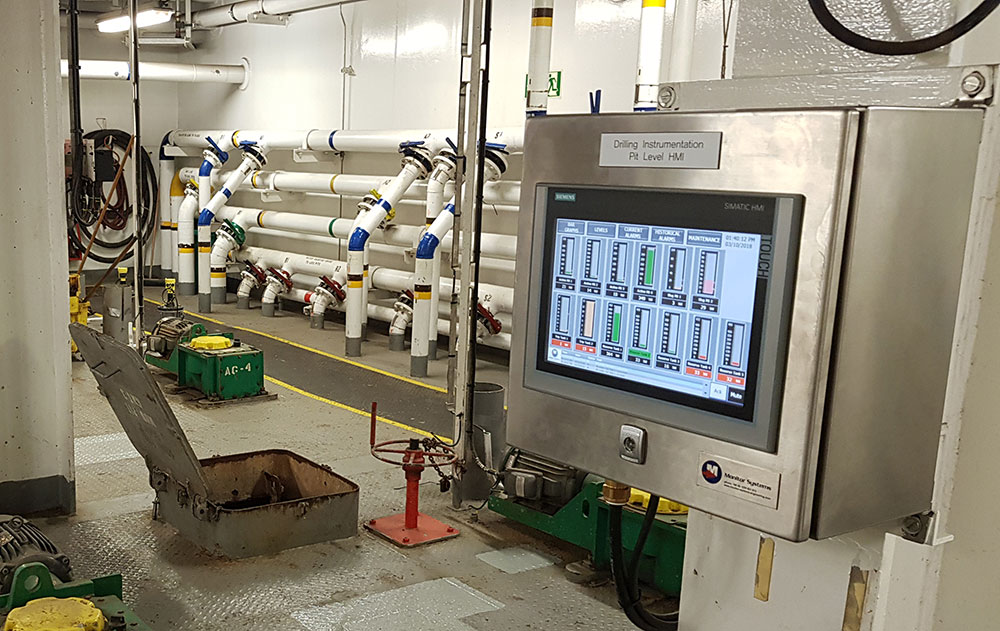 We understand that each drilling rig has unique requirements. Our team of expert engineers works closely with you to tailor our DAQ systems, utilizing WinCC SCADA, to your specific needs. Ensuring comprehensive monitoring of crucial parameters, allowing you to have complete visibility over your drilling operations.
Real-time Analysis and Reporting
Our drilling DAQs offer powerful data analysis and reporting capabilities, complemented by the WinCC SCADA platform. With intuitive visualization tools and customizable reports, you can quickly identify trends, detect anomalies, and optimize performance for increased efficiency and cost savings.
Robust Cybersecurity
We prioritize the security of your drilling operations. Our DAQ systems are built with robust cybersecurity measures, ensuring the integrity and confidentiality of your data. We employ industry-standard protocols and encryption techniques to safeguard against cyber threats, providing you with peace of mind.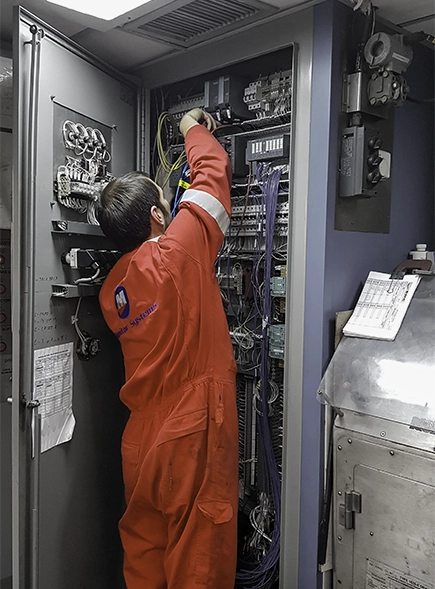 Seamless Integration and Compatibility
Our drilling DAQs seamlessly integrate with your existing rig infrastructure, utilizing Siemens PLCs and WinCC SCADA. With our expertise in system integration, we ensure a smooth and efficient implementation, minimizing downtime and maximizing productivity.
Popular Handoffs and Interoperability
Our DAQ systems support popular handoffs such as WITS (Wellsite Information Transfer Specification), enabling seamless data exchange with third-party systems. We prioritize interoperability, allowing you to integrate our solutions into your existing data ecosystem with ease.
Expert Support and Training
Monitor Systems is committed to providing exceptional customer support. Our team of dedicated professionals is available round-the-clock to address your queries, offer technical assistance, and provide comprehensive training programs to ensure you harness the full potential of our DAQ systems.
Partner with Monitor Systems
Experience a new level of efficiency, accuracy, and performance in your drilling operations with Monitor Systems's advanced drilling DAQs. Contact us today to discuss your specific requirements, and let us help you unlock the true potential of your drilling rig with our cutting-edge technologies, robust cybersecurity, and seamless integration capabilities.
<
click here
to go back to Monitor Systems Homepage