Group News: 2012 and Archives
<
click here
to go back to Group News Index: 2012 and Archives
Water, Weather Tight Door and Hatch Monitoring System
GSF Monarch Jack-Up Rig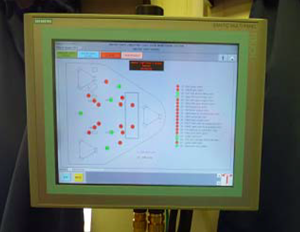 Monitor Systems were invited to survey the GSF Monarch Jack-Up rig and provide a 'conclusive report' based on their technical knowledge and track-record experience, on how best a monitoring system could be integrated. The system must be safety critical due to the necessity to maintain a vigorous level of water/weather tight integrity during repositioning.
After the survey, the Monitor Systems team submitted a design specification along with accurate drawings to Transocean detailing the best way to build, test and 'how' to integrate the software needed to achieve the best solution.
The system monitors 19 water tight and 22 weather tight doors and hatches at various locations around the Jack-Up rig. The monitoring system also had to include a 'spare capacity' for the future growth of the system.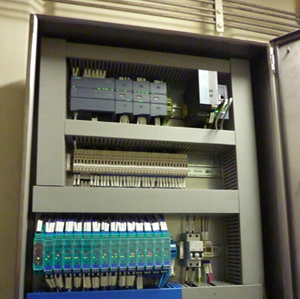 Monitor Systems provided Transocean with the complete system including a remote I/O panel to be mounted in the Jacking Control Room in a (PLC System Enclosure) and Intrinsically Safe Proximity Sensors that would be used for monitoring the position of the doors and hatches.
Monitor Systems were awarded the contract from Transocean based on the 'reliability of service' provided to Transocean over the years. Other key factors in receiving the work were; system knowledge, software ability and project management capability. Transocean wanted a company that could project manage and complete the whole system from survey, through engineering, build to commissioning.
The benefits to the rig, operators and staff are huge, the installation of the new water/weather tight door and hatch monitoring system now means that all watertight doors will be closed when sensing 'any form of danger' and the safe environment and working conditions of the rig will not be put at danger. The data is processed and then displayed on a Touchscreen HMI in the radio room which is manned 24 hours a day.