Group News: December 2013
Ballast Control Console and Tank Gauging System
Sedco 704 Semi-Submersible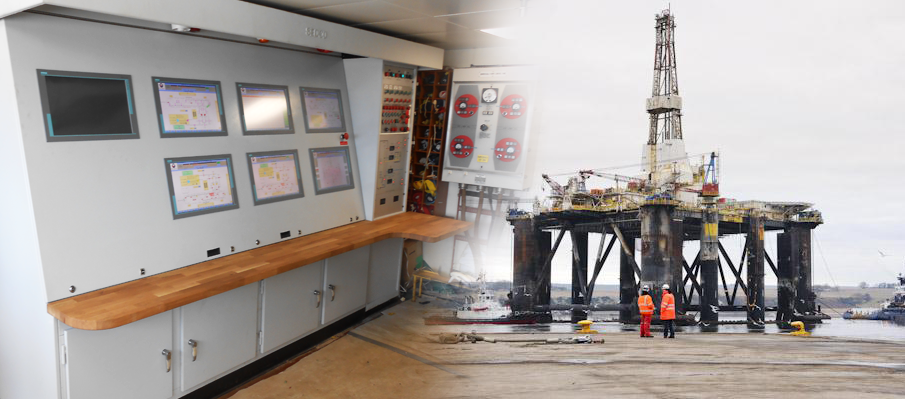 Monitor Systems were commissioned the design, installation and testing of a new Ballast Control Console and Tank Gauging System for Sedco 704 Semi-submersible rig.
The Monitor Systems Ballast Control System provides monitoring and control of the ballast and bilge system valves, pumps and sensors. Redundancy is provided in all applicable areas to ensure continuation of operation in the event of a fault and to comply with regulations.
A new bespoke console has been installed in place of the existing console in the control room. The new console features six touchscreen displays, five of which are for the ballast control system and the sixth is a monitor for the rig's existing barge stability PC. The seventh display shows Environmental and Helideck Monitoring information.
Each of the 19" HMI IPC displays connect to the system's datanetwork. A SCADA software package especially designed for the 704 has been installed on all display IPC's and is operable through the display's touchscreen interface. Provision has been made for an external mouse and keyboard to be plugged into each IPC. Alarm sounders, console lamps and a beacon installed in the control room will alert personnel to situations requiring operator intervention.
Bilge Valves and Sensors were also supplied to monitor the Bilge Pots. New Brace Leak Detection Sensors were also integrated into the system to provide automatic monitoring of the leg bracings.
Monitor Systems also supplied a 6KVA UPS to power the Ballast Control System.