Group News: April 2014
Brace and Leg Void Leak Detection
Bespoke design with remote testing facility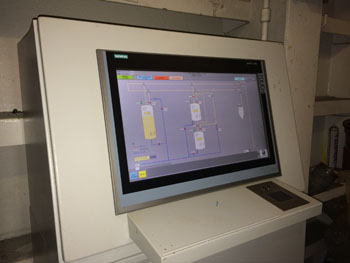 Monitor Systems was asked by Dolphin Drilling to look at replacing their Brace & Void Space detection system on the Borgsten Dolphin Semi-submersible.
Monitor Systems currently have an Anchor Windlass & Bulk Tank Monitoring System onboard the Borgsten Dolphin with remote I/O stations around the rig. The new Brace & Void Space monitoring system was based around the existing hardware located in the rig's control room.
Design: The installed I/O has a minimum of 20% spare capacity for future expansion; the I/O racks have also been designed and manufactured with enough space for the future installation of I/O cards.
Benefits: The sensors used were IP68 rated for the braces and IP66/67 rated for the void spaces. The advantage of using these sensors combined with interface module (SIL Approved) is that you can carry out a simple 'remote test' of the sensor without physically having to open the void spaces to go in and test the functionality of the sensor.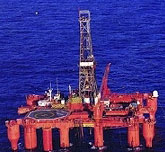 Another benefit is that the electronics module of the sensor continuously monitors via frequency evaluation for a number of issues including the strong corrosion or damage on the tuning fork, the loss of vibration and the line break to the piezo drive.
Capacity: The new brace leak and void monitoring system has I/O to monitor 64 sensors within 4 new remote I/O stations. The existing HMI's previously installed by Monitor Systems for the Anchor Windlass / Bulk Monitoring System were utilised for visualisation.
The complete system scope of work included in-situ rig survey, project management, conceptual design, QA & HS&E management, engineering and manufacture, product supply, FAT, DNV approval, software interrogation and the supply of system documentation.