Group News: August 2015
Anchor Winch Control System Design
Survey, Design, Manufacture, Assembly, FAT, Installation and Commissioning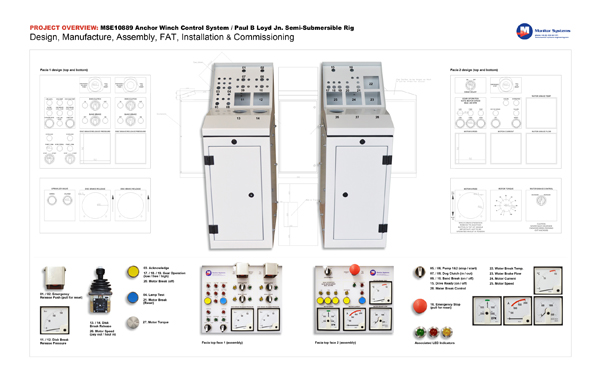 Monitor Systems were asked to survey all four Anchor Winch control systems onboard the Paul B. Loyd Jr. Semi-Submersible.
A detailed systems survey identified potential issues and provided Monitor Systems with valuable data on how to design and manufacture a more reliable and robust anchor winch control system. The existing PLC was found to be dated and no longer supported. Vibration over time (within the winch cab) had dislodged the modules of the old PLC causing faults during operations.
Upon completion of the survey, our technical engineers issued a full and detailed report, classifying the deficiencies and problems with the system, together with a full technical proposal outlining how the system could be replaced. Our technical survey gave Transocean a complete picture regarding the current operation, condition and integrity of the system and associated equipment.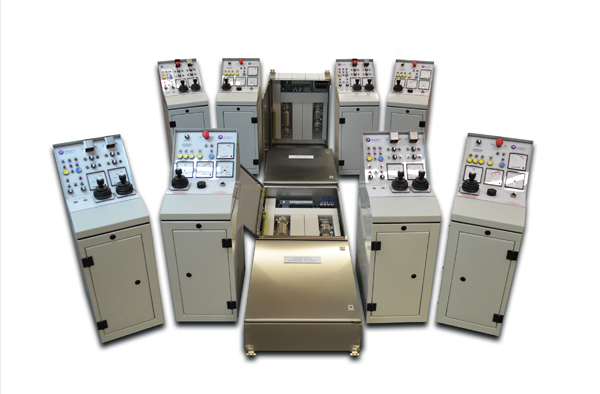 Design / Engineering: To protect the new control system from similar issues in the future, an alternative location within the control cab was identified for the new PLC. To protect against any further vibrations, the new PLC was mounted in a new stainless steel enclosure fitted with robust vibration dampeners.
Optimised for 'control tasks' and specifically designed for ruggedness and long term availability, the new PLC was based around the state-of-the-art Siemens Modular Controllers.
To maintain protocol and familiarity of the controls for the winch operator, the functionality and design layout of the old panels was replicated on the new panels.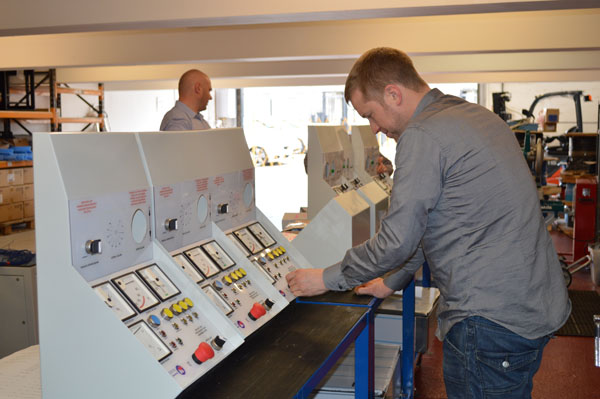 To resolve the issue of loose wiring due to anchor winch vibration, spring clamp style field terminals were used in each control panel. The bottom of the anchor winch control panels were also sealed with a transit to keep moisture out. Moisture ingress over time was believed to be a contributing factor to the condition of the existing panels and internal electronics.
Installation / Commissioning: The Transocean Aker H 4.2 Semi-Submersible rig is fitted with two control panels per anchor winch cab (one left and one right). A control cab is positioned at each corner of the rig (providing 4 in total). As part of our scope of work, Monitor Systems will carry out the commissioning of the new anchor control system.
"Monitor Systems specialise in the design, build, FAT and installation of electrical and electronic control / monitoring Instrumentation systems for energy industry vessels to industry compliant standards." commented: Brian Sinclair. M.D.