Group News: 2017
Anchor Winch Emergency Release Monitoring and Control System
As part of routine upgrades, Monitor Systems were asked to upgrade the anchor winch system on the semi-submersible rig, Paul B. Loyd Jr.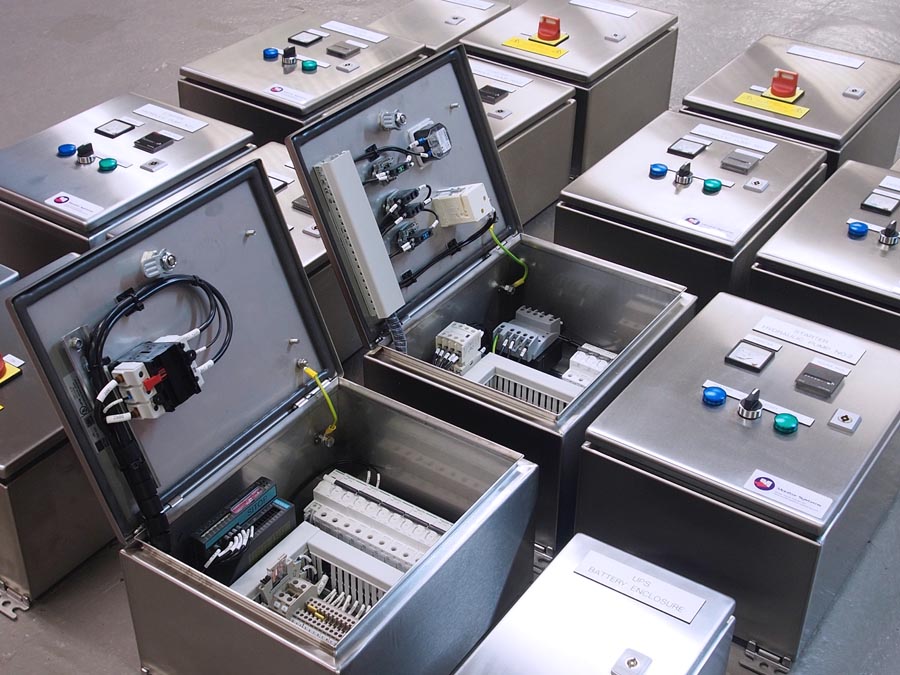 SCOPE: The rig's anchor winch system was upgraded to ensure that the emergency release system could still function in the event of a rig black out. The scope of work included adding an accumulator to power the hydraulic circuits. In the event of failure of the main power, emergency power and main UPS batteries, a 24vDC UPS backup was provided to power the emergency release system circuits. The UPS was also tied into the rigs ESD system.
New hydraulic pump starters were also provided to replace the existing ageing panels. The front fascia door panels incorporate the pump start/stop selector switch, pump running indication, heater indication, an ammeter to show the current draw, and an 'hours run' timer indicator. The interior houses the contactors, transformer and control relays.