Tweet
Group News: April 2014
<
click here
to go back to news and news archives index
A substantial increase in business over the last quarter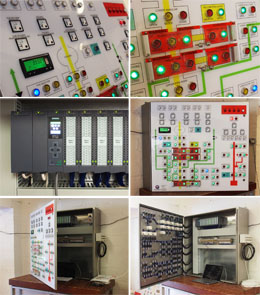 Monitor Systems growth provides a further sign of a 'boom' in services activity that has been triggered to some degree by the increased investment by drilling contractors. Through dedication and good old fashioned hard work, Monitor Systems have successfully appointed new engineers and management staff and considerably increased its 'floor-space footprint' in a buoyant industry that is still constrained by skills shortages.
OUR PITCH: Monitor Systems Engineering provides first class instrumentation system design for the upgrade and conversion of jack-up rigs, semi-submersibles, trading tankers, FSU, FSO and FPSO and FSRU units; with full on site survey available for all our systems. Significant areas of applications experience and expertise include, but not limited to are Anchor Monitoring, Ballast Control and Tank Gauging, BOP Control Systems, Bulk Tank Systems, Machine Alarm Monitoring, Rack Phase Differential Monitoring and (VMS) Vessel Management Systems.
NEW GROWTH: Monitor Systems has seen a substantial increase in business over the last quarter and has embraced the challenge with new engineering appointments and the integration of a more efficient and remotely accessible 'cloud' hosted project management system.
COMPANY EXPANSION: Monitor Systems has given the green light to substantial upgrades at its Aberdeen HQ facilities, creating an inspirational 500sqm. second level open-plan and office based working environment for all members of staff. The footprint expansion is also client focussed with state-of-the-art provisions for meetings and conferences.
Monitor Systems S.E. Asia Pte Ltd has a staging area facility in Singapore to test, inspect and repair equipment. The new staging area is currently handling Generator Control Panel repair work.
Forward Progress: "The appointments of Allan McGillivray (General Manager UK) and Jamal Saad (Director of Sales for ASIA) means the company now has an improved and integrated management structure in place to manage, action and service new and existing client business. These new management appointments have already demonstrated that we now have the capacity and capability in place to handle increased business in key regions worldwide." ... commented Brian Sinclair (Managing Director and Founder).